Keywords : Paris disneyland private transfers - Airport disney taxis - Airports disneyland hotel transfers - Charles de gaulle to disneyland - Paris cdg to disneyland - Paris beauvais_disneyland shuttle - Paris disney transfers - disneyland paris shuttle - orly airport disney hotel taxis - Private cabs to disneyland - Night buses to disneyland from airport
Copyright © 2008 www.airportdisneyshuttle.com
Paris Airport Disneyland Private Shuttle Service
Email : request@airportdisneyshuttle.com

N
eed transport within Beauvais Charles de gaulle airports and hotels in Paris? With "Airport Disney Shuttle" you can place your order and you will be assigned one of our professional drivers in seconds!!!
H
ave you ever been late ? have you ever had a rough flight? Aren't you familiar with the city? Sit back and relax in a comfortable fully air conditioned vehicle while we take you to your Disneyland destination safely and on time!
A
re you travelling with kids? No worries! All types of baby seats and booster seats are available for comfort and safety!
D
on't stress over about making advance payments! For your comfort all payments can be done once you reach your destination!
Make your stay in this beautiful city of Paris even more agreeable. Ride with "Airport Disney Shuttle" !
Welcome to the most efficient Paris private taxi service
Charles De Gaulle - Beauvais - Orly - Disneyland
Government approved transport licence.
Contact our service:
request@airportdisneyshuttle.com

Phone / Sms :
+33671639207 (France)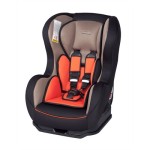 really good service, was waiting upon arrival, straight to hotel, quick, easy and cheap, would book again..
Good afternoon I want, to you to tell thanks for excellent service of my trip I, of course, will use your services and I will make recommendations to my friends Best regards
Pekatoros Vlad
Just want to thank you for your excellent service on our recent trip to Disney. We were met at airport and hotel very quickly and would highly recommend youre taxi service. Thankyou Samantha strain
Hello There I would just like to thank you for a great professional service Highly recommend Thanks Mark.
Popular transfered hotels : Disneyland ressort / NewportBay / New york / Sequoia lodge / Cheyenne / Santa Fee / Explorer / Dreamcastle / Magic Circus / Kyriad / Elysée / Residhome / Adagio..

Paris private shuttles to Disneyland hotels